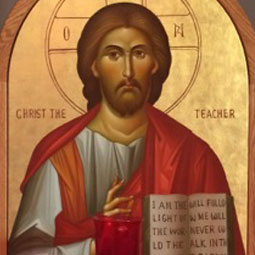 20th Sunday After Pentecost – Thanksgiving
Slava Isusu Hristu! Glory be to Jesus Christ!
Dear Brothers and Sisters in Christ!
Our God is not God of death, but life! In today's Gospel (Lk. 7:11-16) we have a proof of that. When Jesus encountered young dead man, and seeing his grieving mother, He stopped the funeral procession and with the simple words of compassion and love "Young man, I tell get up", Jesus returned him to life. Today we are living in the "culture of death". If it's not openly promoted, it's for sure accepted or ignored. To all of us, who claim that we want to follow Jesus – the source of life, Jesus is telling: "Get up!" Men, women, children… Get up and fight against death, which is the consequence of sin and traps of the devil. Get and also and don't forget to give thanks to the Lord for all the benefits received and still receiving. Give thanks to the Lord for giving us all things we need in our lives, not necessarily things we want..
To all people of good will may you have blessed, filled with the gratitude THANKSGIVING!
God bless!
Fr. Janko!